Vistorsf Singapore
Population: 5.469 million of which 3870 Singapore Residents
Language: Four offical language: English, Mandarin, Malay & Tamil
Religion: Taosim , Buddhism, Christianity, Islam, Hinduism and Sikhism
Know More about Singapore:
Bugis:Bugis is known for providing a wonderful shopping experience, from shopping malls like Bugis Junction and Bugis+ to sprawling market places like Bugis Village and Sungei Road Thieves' Market. But head a little into a different direction and you will find yourself in the nearby Kampong Glam. Kampong Glam begun its life as a little fishing village, taking its name "kampong" from the Malay word "village" and "glam" for the "gelam" tree that was common around these parts. 
Now, Kampong Glam prides itself on being an area seeped in rich history, traditions, strong Malay cultural influences as well as having a trendy lifestyle scene. Have an impromptu Malay history lesson with a visit to the Malay Heritage Centre, savour local Malay culinary delights like nasi padang (steamed rice served with various dishes) and kuih (bite-sized traditional Malay cakes and snacks), or do a little shopping in Haji Lane. 
Shopaholics, you might want to take note. At Haji Lane, you can find interesting independent boutiques selling clothes and objects made by local designers and artists, original accessories, and even retro items like vintage cameras. You can even customise your favourite scent in a perfume in Arab smargylm .
China Town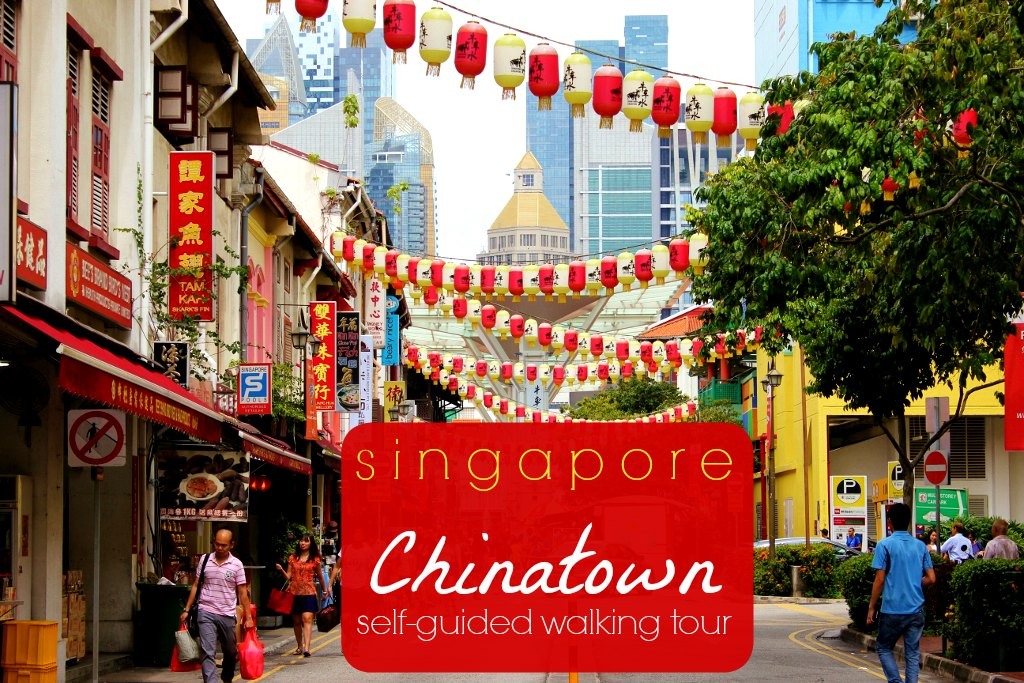 One of Singapore's most famous Chinese heritage Sites is a foodie's paradise! While you are at Chinatown, you can shop for kooky little knick-knacks, soak in the vibrant atmosphere, take in the wonderful and eclectic sights, browse through traditional shops and of course, indulge in fabulous local cuisine. Right up to today, the streets of Chinatown are lined with traditional eateries, restaurants, street food and pastry shops. 
To eat some local street fare, head over to Chinatown food street where you can have your fill of Singapore's best hawker food. If you feel up to having a full meal, the heritage brand restaurants are where you should be. While some of the eateries are newer to the scene, these heritage restaurants have been around since the 19205. Yup, you heard right! These heritage restaurants having been serving up delicious and traditional delicacies for nearly a hundred years. Do remember to leave a little space for dessert though. You definitely want to visit one of Chinatown's many pastry shaps for a little old-school pastry snack many of which still make their pastries by hand and notwith machines. 

Clark Quay
You can put your useless trivia skills to the test a various pub quizzes at... where else? Clarke Quay. 
Paul David Hewson is a musician better known by what stage name? Which 1956 novel by British novelist Anthony Burgess borrows for its title the advertising slogan of a Singaporean beer? What is the latitude of the Arctic Circle? Easy questions, you say? Then why not drop by the Clarke Quay area to flex your pub quiz brain muscle and get your trivia on? Pubs such as McGettigan' has Trivia Tuesdays, while microbrewery Brewerk holds trivia nights on Mondays. to do something extreme in Singapore, then test your courage with the G-MAX Reverse Bungy or the GX-S Extreme Swing. The G-MAX reaches a height of 60m and hits speeds of up to 100kph -with an acceleration of 56! Meanwhilertb' -5 falls from 50m and hits speeds .
if you thingk this is too much, you can always take a cruise along the Singapore River in an environment-n friendly electric version of the traditional bumboats. Bumboats have been plying the Singapore River for more than a century -although in s ays. he bumboats
EAST COAST PARK
East Coast Park is the largest park in Singapore and is built entirely on reclaimed land, complete with a man-made beach! Come weekend, East Coast Park is one of Singapore's busiest place to be, with locals and tourists making their way down to the park. With a multitude of exciting and varied dining options, sporting and recreational activities, East Coast Park offers something for everyone. 
Kick back, relax, have a picnic under the shady trees, and enjoy the sun, sea and breeze. If you are more of the adventurous type, there are plenty of water sports that you can try your hand at, including sailing and wind-surfing. Not so much of a water person? You can also rent bicycles and in-line skates at the various kiosks scattered around the park or bring your own skateboard to the Xtreme SkatePark@East Coast to have a go at the ramps there. Another popular activity at the park is fishing and it is usually done at the jetty. Even if you don't have your own rods, there are so many things to do at East Coast Park that it's always worth a visit!
JURONG
Singapore's first bus interchange opened in Jurong in 1978 -the now-defunct Jurong Bus interchange (don't confuse it with Jurong East Bus Interchange, which is still in operation!) it was followed by the construction of other bus interchanges such as Bedok, Ang Mo Kio, Clementi, Hougang and Bukit Merah. The Jurong Bus Interchange elosed1m1990. 
For a family-centric fun and learning experience during your holiday, head to the Science Centre Singapore. With its unique amalgam of exhibitions educational programmes or events highlighting the wonders of science, technology engineering and mathematics, you and your little ones will definitely leave amazed. 

jus wt in the vicinity is Snow City, Singapore's first permanent indoor snow chamber that delivers snow experience all year round (no, it doesn't snow in Singapore), and the Omni-Theatre, home to the world's largest and brightest 8k digital planetarium system and Southeast Asia's largest dome screen with a 23m diameter!
ORCHARD ROAD: SHOPPING PARADISE
Orchard Road still remains the hottest shop~'ng boulevard in Singapore. Be it fashion, food r entertainment -they have it! 
Not everything along Orchard Road is expensive. lf you're into well-groomed nails, there are highlyaffordable manicure and pedicure services offered by a wide array of nail salons at Far East Plaza. With just $10, you can get rid of the unsightly and chipped nails and end up with a new set of polished, fanciful nails! The mall has a few affordable hair salons too so you can get a total makeover for less while you'r there. 
W l9 Orchard Road is Singapore's shopping paradrs , did mdknmt used td'bathe site f old cemeteries? Yup, back in the 18405, three prominent graveyards were located along Orchard Road. In the second half of the 20th century, many parts of Singapore went through major restructuring due to land scarcity. Many cemeteries and burial sites had to be cleared to make way for housing and redevelopment, including the ones at Orchard Road. Soon, shopping malls mushroomed along Orchard and Scotts Road, offering everything from local souvenirs to international luxury finds.
HOLLAND VILLAGE
Holland Village used to be a humble plantation vrllage located at the junction of Holland Road and Buona Vista Road. The district was named after an early resident, Hugh Holland, who was both an architect and an aspiring actor in Singapore in the early 19005. Holland Village gradually grew to become a vibrant private residential site for Europeans from the 19505 until the early 19705 when British military withdrew from Singapore. Many of these families were members of prestigious clubs such as the Hollandse Club, Swiss Club, American Club and Tanglin Club, whose kids attended exclusive international schools -~ all just within the area. Add to that, the area was the place where shops sold imported, pricey international gourmet goods. All that and more gave Holland Village a reputation for being one of the more pOpular social enclave of Europeamexpatriates. 
FasfforW'ard to this day: Holland Village is a hip and happening neighbourhood full of vibrant dining